Asia Open | Oil: A disappointment to some but ultimately supportive for oil prices, the OPEC+ agreement seems to be working well
Market Analysis - 3 Min Read

Stephen Innes | 16 Jul 2020
No taper tantrum
It looks like the taper to 7.7mb/d will happen after all. Still, Saudi Arabia's oil minister pointed out that over-compliance by producers who failed to cut entirely in May/June will mitigate some of the actual production rewinds.
OPEC+ delegates say (unofficially) that the group has agreed 842kb/d of compensation cuts in August/September, meaning about 1.15mb/d of production will be added rather than the 2mb/d specified in the April agreement.
 
It will be a disappointment to some that the 9.7mb/d reduction has not been extended again. Still, it's ultimately supportive for oil that the OPEC+ agreement seems to be working well, and even more important is that OPEC compliance is on a unified front. 
 
Nevertheless, in essence, the production taper reflects improving global demand and should be fundamentally bullish for oil on the margins. Still, full compliance is more critical than ever, given Covid-19 second wave risk and that the monthly oil market monitor will continue to provide the market with "forward guidance".
 
Trump diffuse China tension
Oil markets heaved a massive sigh of relief and bounced higher after President Trump indicated he doesn't want to escalate tensions with Beijing. With the US equity markets in a bit of sweet spot these days, Trump probably doesn't want to rock the boat too much, knowing how fragile risk sentiment is with Covid-19 still ravaging parts of the US.

Keeping US-China tensions at the pillow fight stage is ultimately suitable for oil markets.
 
Colossal inventory draw
Oil has been supported Wednesday by the significant drop in US crude inventories, while OPEC comments on improving compliance with production targets continue to resonate. And given the production taper was far from a tantrum, it allows oil markets some breathing room to catch up with other risk assets that have been revelling in the China reflation trade. 
 
Oil market sentiment has been bolstered by a significant drop in US crude stocks, helped by a fall in crude imports, while gasoline stocks declined by 3.1mb w/w in line with seasonal norms. So, despite the increase in Covid-19 cases and lockdown restrictions in individual states, US oil demand recovery continues. 
 
Traders expect the market to tighten over the second half of 2020, so the peak for US oil inventories may be behind us; however, there's a risk that the restart of shut-in wells could put upward pressure on US crude stocks in the near term. 
 
Oil market's defacto Covid fear index

Some traders view the gasoline inventories as the oil market's defacto Covid fear index. And the fact that gasoline inventories are reacting in line with season norms, rather than exhibiting counter-seasonal builds, bodes well and suggests the Covid-19 consumer fear factor is not as intense, despite nascent signs of mobility data flatlining. 
For more market insights, follow me on Twitter: @Steveinnes123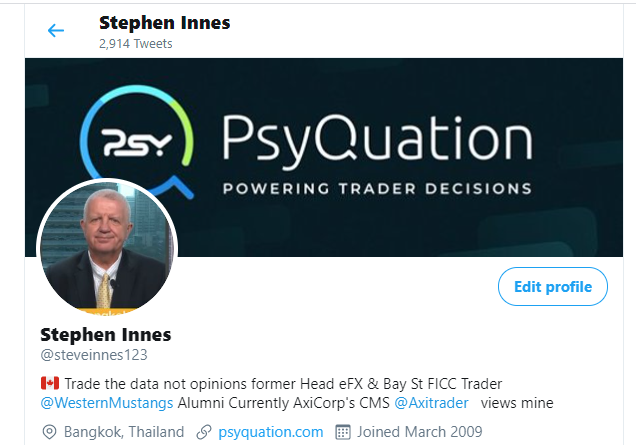 The information is not to be construed as a recommendation; or an offer to buy or sell; or the solicitation of an offer to buy or sell any security, financial product, or instrument; or to participate in any trading strategy. Readers should seek their own advice. Reproduction or redistribution of this information is not permitted.
More on this topic
See More News