New York Open: Trade war chiefs set to call next week is calming trade war
Market News & Blog -

Stephen Innes | 07 May 2020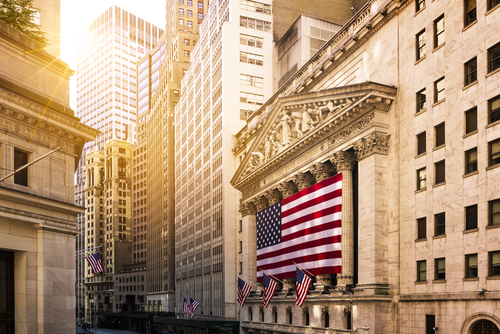 US equity futures are resilient on the back of a news report that US and China trade chiefs are planning a phone call as soon as next week. The headline has temporary thrown ice water on the resumption of the trade war, which should provide the market with a modicum of confidence to carry investors into the weekend. 
China is providing evidence of different consumer behavior in the recovery phase. Internal tourism has been surprisingly strong. Travel is an important signal, as it shows confidence about health risks, which should support morale around the workplace as health concerns abate. With delayed consumption and forced savings in a lockdown, trust is critical to shaping the recovery.
However, one could just as easily argue fissures are forming in the risk markets where this week's overwhelming issue is the lack of momentum in any direction, which suggests investors are very unclear which way to go from here. Easy money investors are struggling for inspiration while the bears are flat out, getting frustrated by the SPX resilience. 
US equities are called to open higher, but its t looks set to be a mixed tape in terms of leadership. More broadly, markets continue to struggle for direction as, on the one hand, central bank support, lockdown easing and reaccelerating Chinese economy ring bullish, while on the other, the bears will argue a lot about whether all of this is priced into the cake. EM worries and the stronger dollar are also a concern.
In any case, expect the market to continue to tread water at current levels with leadership remaining very narrow and defensive and upside capped ahead of Friday NFP, which could pose a threat to the US grand reopening narrative. 
The Pound
The BoE has created an "illustrative economic scenario" as a way of being able to frame its outlook and policy. Much like Street forecasts, the scenario shows a massive decline in economic growth initially, and then a relatively quick recovery on the other side.
While Cable squeezed higher post-BoE, the market is back to "Selling England by the Pound " into the NY open after the Bank of England left policy unchanged, but helpfully warned that there might be downside risks in the economy.
The Euro
Currency traders are taking another look-see below 1.08 again as the market bent on the Euro is lower. But with fast money traders holding relatively big shorts, the EURUSD would need to make clean dive below 1.0775 to bring more sellers to the fray. Otherwise, profit-taking could set in. But patience should eventually see the Euro move lower until the PEPP legal wrangling is resolved. 
The information is not to be construed as a recommendation; or an offer to buy or sell; or the solicitation of an offer to buy or sell any security, financial product, or instrument; or to participate in any trading strategy. Readers should seek their own advice. Reproduction or redistribution of this information is not permitted.
More on this topic
See More News