London Open: The Yuan trading well is down to more than data
Market Analysis - 2 Min Read

Stephen Innes | 15 Sep 2020
The rebalancing of China's economy has taken a backward step through 2020, with supply increases relative to demand. Widening trade surpluses in recent months echo growing internal imbalances. Indeed, China's bilateral trade surplus with the US is the highest since pre-trade war levels (i.e. 2018). Although nerves about the US election are seeping into CNH vol, with the difference between 1m and 2m, USDCNH implied vol at the highest ever. Still, USDCNH spot can drift lower on trade flow driven fundamentals amid Beijing's seemingly higher tolerance for Yuan strength. 
Due to the keen economic divergence trade as the Chinese economy fought off Covid quickly, the Yuan continues to trade well. But I think there's more to the story than just robust data and the WGBI inclusion story. 
Longer-term bullish positions are getting built around the idea that financial openness remains a critical structural theme for China in 2020. At the 2020 China International Financial Forum held on Sept 6, Vice Chairman of CSRC, Mr. Fang Xinghai shared China's four-step plan of pursuing further opening up of China's equity market: 
Expand the scope of investment products 
Refine regulations governing opening up policies
Pursue two-way opening up of securities and futures industry
Strengthen collaboration with global financial regulators 
The ambitious plan RMB bonds and equity market indicate that China remains passionately committed to financial opening up. And they continue to implement capital market and capital account reforms at an accelerating pace in 2020 to insulate China from US capital market laws thwarting China's longer-term BnR ambitions. A quicker pace of internationalizing the Yuan could be structurally very favorable for the Yuan into 2021.
Why not fade the GBP?

I'm wondering why the GBPUSD hasn't been faded after UK PM Boris Johnson secured a 340-263 parliamentary majority to pass the controversial UK internal market bill that overrides critical parts of the Brexit Withdrawal Agreement. The chances of a no-deal outcome are growing, which warrants a much larger downside protection in GBP vs. USD and EUR. Perhaps traders are waiting to see if the potential for a rebellion in the Conservative party will become clearer next week when MPs vote on an amendment that could give parliament the final say on implementing the PM's bill, or if the uprise fizzles. 
 
The relationship between the UK and EU's principal negotiators is at an all-time low, and it is plausible that Brexit won't be discussed at the October 15/16 EU Summit.
For more market insights, follow me on Twitter: @Steveinnes123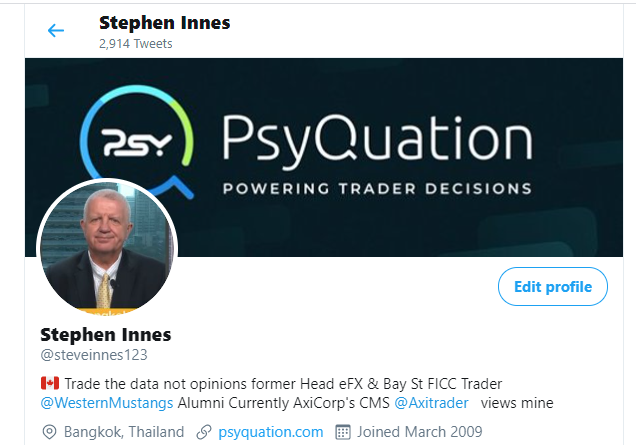 The information is not to be construed as a recommendation; or an offer to buy or sell; or the solicitation of an offer to buy or sell any security, financial product, or instrument; or to participate in any trading strategy. Readers should seek their own advice. Reproduction or redistribution of this information is not permitted.
More on this topic
See More News