London Open: Reason for pause as FOMC takes centre stage
Market Analysis - 2 Min Read

Stephen Innes | 16 Sep 2020
The Fed's new flexible average inflation targeting (AIT) framework is medium-term USD negative. Still, given what's currently in the know, it will be challenging for the FOMC to over-deliver or surprise on the dovish side. After all, the board has already ruled out the possibility of negative interest. 
With rates markets pricing out a rate hike until 2025, based on a consideration that the Fed's commitment to zero rates until inflation overshoots 2% is in the price, the tail risk is for a less dovish retort. Muddled communication that's not as dovish as markets expect could drive inflation breakevens lower, USD higher and gold lower in the near term.
 
Having broken through 6.80 this week, the persistent downtrend in USDCNH shows no sign of abating; better-than-expected data from China on Tuesday was the latest trigger. With supply increasing more quickly than demand, the data composition is positive for commodity prices, hence commodity export countries. In that context, the resilience of AUDUSD shouldn't be surprising.
 
Despite the RBA's best efforts to tame the Aussie dollar, a substantial recovery in iron ore prices, the Fed's new policy framework and the persistent downtrend in USDCNH are robust offsetting factors.
 
It's been a solid start to the week for equity markets with gains across the board in Asia spilling over to the rest of the world, driven by China's economic exceptionalism which should continue to support commodities and selective cyclical equities, as well as underpin broader risk.
 
With the FOMC about to take center stage, there's a good reason for pause. Many goodies look attractive but aren't yet sponsored by flows as investors aren't taking last week's warning shot on concentration so lightly. 
Still, a good dose of FOMC dovish medicine could provide the most effective cure for the September blues. Let's hope they don't rock the boat as US dollar-driven FX headwinds could prove overly problematic for the reflation trade to ignore. 
For more market insights, follow me on Twitter: @Steveinnes123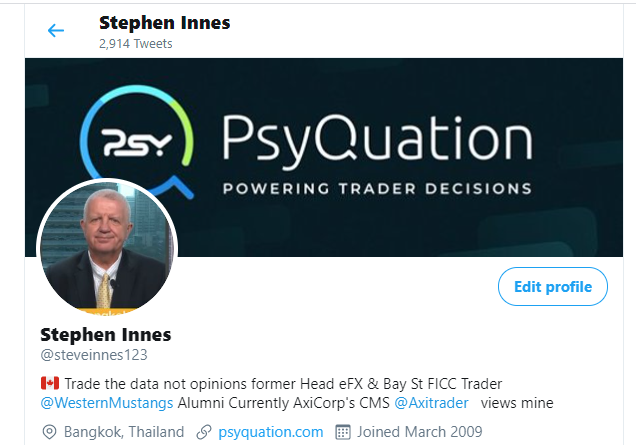 The information is not to be construed as a recommendation; or an offer to buy or sell; or the solicitation of an offer to buy or sell any security, financial product, or instrument; or to participate in any trading strategy. Readers should seek their own advice. Reproduction or redistribution of this information is not permitted.
More on this topic
See More News