London Open: It's hard to overemphasize the importance of tonight's NFP
Market Analysis - 2 Min Read

Stephen Innes | 02 Jul 2020
The market is taking on a definitively defensive posture ahead of Thursday's US employment report and the July 4th long week. It appears most risk traders' tolerances are anchored to zero. 
It really is incredible: the more things change, the more they remain the same. 
Without question, this is the most bizarre market I've ever been involved in. But as soon as the July 4 holiday hits, heralding in the summer doldrums where liquidity turns as scarce as can be, like in the old days most market makers can be found hiding in the pipes doing as little as can be, which means entering client orders into the machine and letting execution algorithms run the risk for the rest of the summer.
Joking aside, I don't think we can overemphasize the importance of Thursday's NFP bridging the disconnect between improving cyclical data (i.e. PMIs) and a lacklustre medium-to-long-term economic prognosis as persistently negative yields would lead one to believe. A better-than-expected outcome could go some way to settling the near-term debate that the US labor market will heal relatively quickly and justify new highs in US equities.
However, two key chapters need to remain open on this week's NFP playbook. 
First, the employment data in May was significantly impacted by the limited sample size and misclassification. Second, social-distancing measures are being restored in some US cities and states that could dent the cyclical recovery that the ISM/PMI data are conveying.

FX

GBP continues to outperform as risk sentiment improves. 
A sense of cautious optimism is also emerging with regards to the potential for progress on Brexit negotiations over the coming weeks. This builds on the positivity following BoE Chief Economist Haldane's upbeat recovery assessment earlier in the week.

On the Euro, the market remains biased to buy dips. Data continue to improve, while the US dollar is finding supply as risk sentiment recovers. EURUSD price action remains constructive, with the support into 1.1185/90 holding overnight ahead of the somewhat more significant 1.1170 level.
For more market insights, follow me on Twitter: @Steveinnes123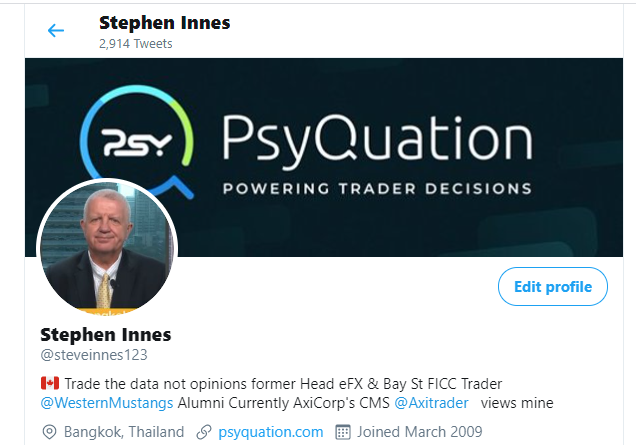 The information is not to be construed as a recommendation; or an offer to buy or sell; or the solicitation of an offer to buy or sell any security, financial product, or instrument; or to participate in any trading strategy. Readers should seek their own advice. Reproduction or redistribution of this information is not permitted.
More on this topic
See More News