London Open: In currency markets, this week is all about the EURUSD
Market Analysis - 1 Min Read

Stephen Innes | 03 Aug 2020
In currency markets, this week is all about the EURUSD. 
There are four near-term risks for the short US dollar positions. First, there's no resolution in sight for ongoing negotiations in Congress on further stimulus. As such, the lack of consensus could trigger USD upside on safe-haven flows. 
Second, the 7.3% rally in EUR on a trade-weighted index basis since the Feb. 19 low is stretched on any metrics. Thirdly, the UST issues are set to ramp up sharply, suggesting US yields will need to move higher as the US Treasury has lost the exorbitant privilege of a stronger dollar driven by safe-haven flows. Fourth is the absentee data divergence between the US and Europe; the hope for data divergence in the EU's favor due to the CV resurgence in the US is what has seen Euro bulls clamoring for topside exposure of late. 

China will exempt the Yuan trading fee against 12 currencies, according to CFETS. 
These 12 currencies include SGD, RUB, MYR, NZD, ZAR, SAR, AED, PLN, HUF, TRY, KRW and THB. It's yet another attempt by mainland regulators to generate more bilateral trade in the region while using the Yuan to settle and hedge.
For more market insights, follow me on Twitter: @Steveinnes123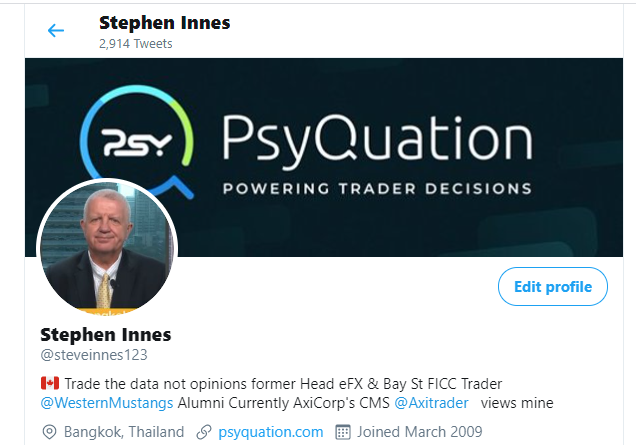 The information is not to be construed as a recommendation; or an offer to buy or sell; or the solicitation of an offer to buy or sell any security, financial product, or instrument; or to participate in any trading strategy. Readers should seek their own advice. Reproduction or redistribution of this information is not permitted.
More on this topic
See More News