London Open: Focus falls on the Fed and future policy
Market Analysis - 2 Min Read

Stephen Innes | 29 Jul 2020
Forget the vaccine for the moment: what the global economy needs is a healthy double dose of dollar weakness. And should the Fed leave its main policy-setting unchanged, don't fret as any disappointment on that front will be faded. 
A firmer devotion and unswerving commitment to ultra-loose monetary policy is likely at some point – perhaps in September – so the focus today should be on hints towards future policy setting, whether that's a nod to slashing its estimate of long-term neutral rates to less than 2% or firmer commitment towards allowing above-target inflation to materialize for some time before normalizing policy could further pressure real yields lower, the dollar should fall on the Fed guidance. 
The problem the market is facing right now is the ongoing negotiations in Congress over further stimulus, which adds another layer of uncertainty to an overly US-centric week. 
With no apparent resolution in sight yet, a lack of consensus will, in passing, drive USD strength via safe-haven flows. But when push comes to shove, the maladaptive and highly dysfunctional US political scrim is a headwind for the dollar. 
Senate Republicans' stimulus proposal faces opposition from the GOP internally, and from across the aisle. White House Chief of Staff Meadows noted that the Democrat leadership is holding firm on increasing weekly federal unemployment benefits to $600. Senate Republicans' latest plan cuts the Federal $600 weekly unemployment supplement to $200 through September, after which the payment will combine with state benefits to replace 70% of previous wages. Meanwhile, several Republicans are pushing back against White House proposals to include funds for a new FBI headquarters.
With gold continuing to make new highs, real yields have followed, with the curve bull flattening and break evens cheapening slightly, though still outperforming most models. 
Again, I suspect we'll get a breather in action across all risk assets with position squaring sure to set in as the Street could be positioned overly dovish for Wednesday's meeting, recent price action in several markets suggests. And, at this point, all these markets seem highly correlated, and all are trading at or close to recent extremes, so if one goes, they're liable to topple like dominoes.
For more market insights, follow me on Twitter: @Steveinnes123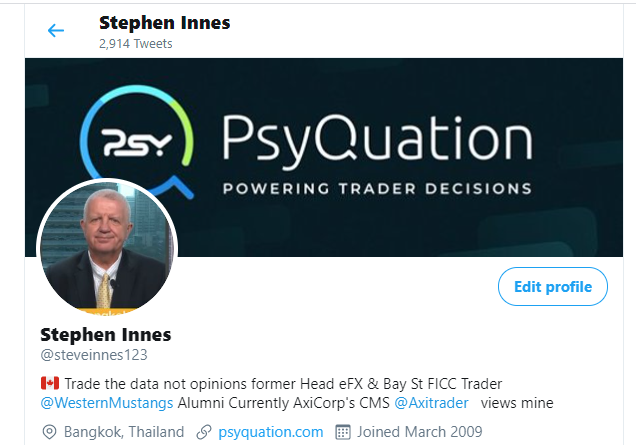 The information is not to be construed as a recommendation; or an offer to buy or sell; or the solicitation of an offer to buy or sell any security, financial product, or instrument; or to participate in any trading strategy. Readers should seek their own advice. Reproduction or redistribution of this information is not permitted.
More on this topic
See More News