London Open: Economic recovery depends on fear of virus and politicians' actions
Market Analysis - 2 Min Read

Stephen Innes | 04 Aug 2020
Very typical of August seasonality type flow, I suspect volumes will continue to fall. Still, there appears to be a greater tendency to buy on dips rather than panic on negative pandemic news.
That suggests the spread of Covid-19 in itself is not the threat to the economy that it's being made out to be. Instead, politicians are the bugbears either by dithering on stimulus packages or threatening to reimpose draconian lockdown measures, which remains the primary challenge to the current risk-on view. Remember, it wasn't the flu that caused this recession, it was politicians bringing the global economy to a shutdown that generated 80 billion in global GDP to go up in smoke.
 
Chair Powell suggested that the economy's path depended on the course of the virus, which is incorrect. The path of economic recovery depends on fear of the virus and the fear of what politicians will or will not do.
 
An impasse remains over a new coronavirus package after federal unemployment benefits lapsed, with Democrats looking to extend a $600 weekly benefit payment and Republicans wanting to scale it back. While an agreement doesn't appear imminent, a last-minute meeting of minds could drive a back-up in UST yields and a corresponding rise in implied rates volatility that's been the case in August in nine out of the last ten years which should keep things nervous when viewing EM risk through the lens of August seasonality.
 
EURUSD is struggling to regain last week's high (1.1909 on Aug. 4). Cyclical economic outperformance of the Eurozone economy vs. the US has been a critical driver of the rally's most recent leg in EURUSD since late June from ~1.12. Economic survey data are extremely 'noisy,' with the purchasing manager surveys likely to provide the definitive surprise in the coming months. 
So far, we remain in a bit of a saw off. The much better-than-expected US new orders index (sub-component of the manufacturing PMI) at 61.5 for July (cons: 55.1) suggests that US economic underperformance cannot be taken for granted. And neither can the recent flare-up in Covid-19 cases on the continent that spread fear.
For more market insights, follow me on Twitter: @Steveinnes123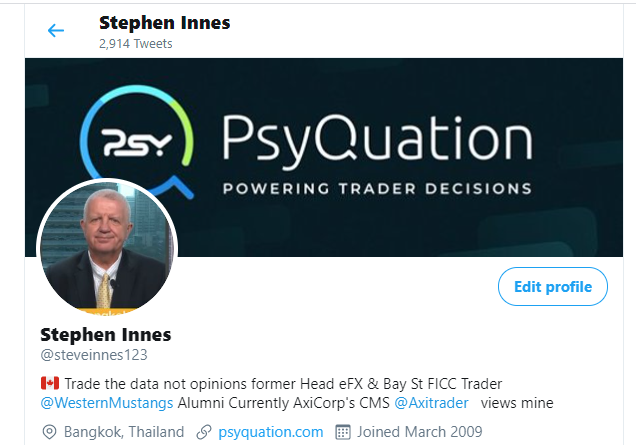 The information is not to be construed as a recommendation; or an offer to buy or sell; or the solicitation of an offer to buy or sell any security, financial product, or instrument; or to participate in any trading strategy. Readers should seek their own advice. Reproduction or redistribution of this information is not permitted.
More on this topic
See More News