London Open: Clearing the fiscal stimulus package hurdle remains key
Market Analysis - 2 Min Read

Stephen Innes | 07 Aug 2020
Asian stocks looked set for a mixed open on Friday as investors weighed hopes for an agreement on a stimulus package from Washington against continued US-China tensions. 
Shares closed higher on Wall Street and the dollar retreated, while Iin early Asia trading S&P e-minis remain relatively buoyant as the promise of additional government spending to buoy a nascent economic recovery contributed to investor optimism.
Global equity markets are bid into the Asia morning session, with fears of an extended gridlock in US fiscal negotiations that seemingly faded after the White House indicated immediate executive orders on extending unemployment benefits and imposing a payroll tax holiday; it's not clear if the US president can do this, but the pressure is now on the Democrats to agree to something. Clearing the fiscal malaise could drive a bear steepening in the US yield curve and might trigger a short-term correction in the US dollar and gold.  
Lower US real yields (10y: -1.08%) remain a drag on the US dollar, although G10 and EM are diverging with G10 currencies rallying across the board this week, while EM FX performance is much more scattered. Where a rebound in China or Eurozone activity cannot offset the domestic economy (e.g. Turkey, Brazil, South Africa), downward pressure on FX and bonds will likely build.
Still, upcoming US-China trade talks (August 15) are a test for China-sensitive currencies in building political tensions.
In the Aussie markets, critical data revolved around the RBA who kept rates on hold, as expected, at 0.25%. One key target which was reiterated was the RBA's target on 3-year government bond yields of 0.25%, which they acknowledged was trading a "little higher" over recent weeks, prompting a recommencement of ACGB purchasing to ensure their target is achieved. And a rebound in China activity risk is sailing smoothly into Sydney harbor despite nasty Covid-19 outbreaks and lockdowns in Victoria.
For more market insights, follow me on Twitter: @Steveinnes123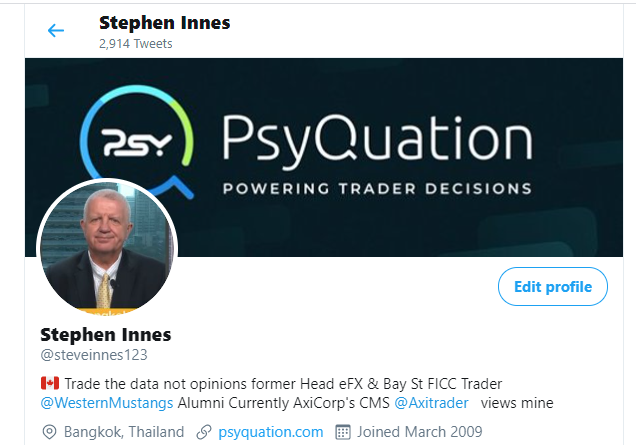 The information is not to be construed as a recommendation; or an offer to buy or sell; or the solicitation of an offer to buy or sell any security, financial product, or instrument; or to participate in any trading strategy. Readers should seek their own advice. Reproduction or redistribution of this information is not permitted.
More on this topic
See More News