London Open: Asia markets revel in swap line and FIMA repo extensions
Market Analysis - 2 Min Read

Stephen Innes | 30 Jul 2020
Following the headlines on the emergency program and swap line extensions, Wednesday's FOMC decision was more or less a non-event. 
Indeed, the urgency for YCC appears to be diminishing as the Fed guidance is driving yield lower, so I would assume that if inflation does ever spark up and starts to pressure yield higher, the Fed will cross that threshold at a later date. But, given the hesitations from several FOMC members, I think any announcement on YCC – if it happens at all – will most certainly be pushed back well into Q4.
 
Looking at the market reaction in Asia today, although month-end looms which will influence some price dynamics (i.e. buy dollars), it does appear on first blush that the street expectations seem to have been too dovish for this specific FOMC meeting. That's not to suggest the Fed will remain on pause as all eyes remain trained on the September meeting where the FOMC howitzer is thought to be stationed.
 
The main update from the Fed yesterday was on the extension of both USD liquidity swap lines and FIMA repo facility through Mar. 31, 2021 (previously Sept. 30, 2020). 
The assurance of USD availability (crossing both the September quarter-end and year-end) resulted in notable moves overnight and into Asia FX this morning, with CNH leading the way higher for the rest of the Asia currency complex. 
And when the USD weakens in Asia, good things usually happen in local stock markets.
For more market insights, follow me on Twitter: @Steveinnes123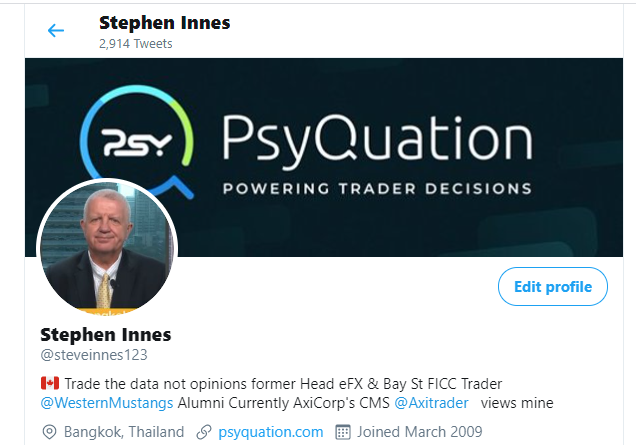 The information is not to be construed as a recommendation; or an offer to buy or sell; or the solicitation of an offer to buy or sell any security, financial product, or instrument; or to participate in any trading strategy. Readers should seek their own advice. Reproduction or redistribution of this information is not permitted.
More on this topic
See More News