Asia Open: The California rollback could be excruciatingly painful for small businesses
Market Analysis - 2 Min Read

Stephen Innes | 14 Jul 2020
US equities closed lower Monday, the S&P down 0.9% after spending most of the session in positive territory. California drove the turnaround in sentiment after joining a growing list of US states pulling back from reopening measures; the Governor has ordered indoor activities in restaurants, museums, bars, zoos and movie theaters to close statewide. 
 
The deterioration of small business activity in rollback states is going to be excruciatingly painful. 
Mobility data continues to slump, reinforcing that fear of the virus is intensifying again, which has already triggered a pause in the retail sales recovery in states with second wave of infections. It almost seems like the rewind of the reopening narrative is becoming a weekly ritual as, once again, traders' first order of business is de-risking any prone reopening exposure stocks as the Cali rollback will spur worries about broader and more wide-sweeping lockdowns.
 
That's not to mention mobility gains will likely slow further with the California rewind. Given the massive contribution the state makes to the USA's economic engine, traders may also focus on the possibility that PMIs have peaked. 
 
The rest of the US Covid-19 headlines remain disconcerting but nothing new – although Florida's latest tally for new daily cases set a new record for any US state throughout this pandemic. The usual splattering of US-China headlines – this time focusing on China's imposition of sanctions on some US officials and a US State Department warning that US citizens traveling in China face a heightened risk of arbitrary detention – is likely attracting some attention. 

The timing is particularly bad as investors are readying themselves for US earnings getting properly underway and looking for indications of the harm the pandemic has wrought on the most prominent companies and the economy. Indeed, earnings volatility is higher than usual and uncertainty is at all-time highs.
 
However, E-minis are finding some support at Asia open as investors might be content to capitalize on the dips, given abundant central bank liquidity and hopes for upbeat guidance from corporates as we enter the Q2 earnings season.
For more market insights, follow me on Twitter: @Steveinnes123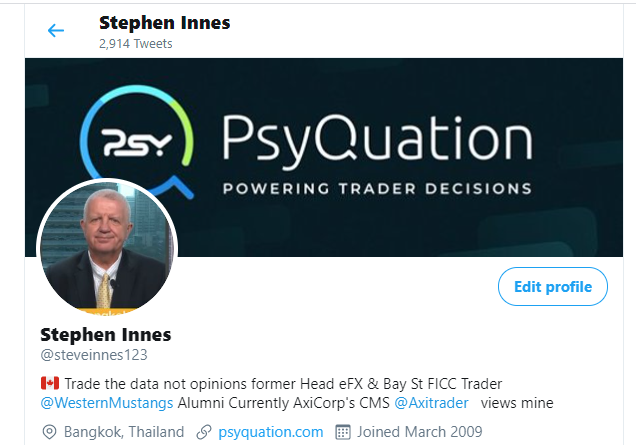 The information is not to be construed as a recommendation; or an offer to buy or sell; or the solicitation of an offer to buy or sell any security, financial product, or instrument; or to participate in any trading strategy. Readers should seek their own advice. Reproduction or redistribution of this information is not permitted.
More on this topic
See More News