Asia Open | Oil: With the US states representing 40% of the population rewinding reopening plans, little else needs to be said to put the US economic outlook in perspective.
Market Analysis - 3 Min Read

Stephen Innes | 10 Jul 2020
There are two reasons why oil bulls are always a jumble of nerves. 
One is the possible impact on rising US production and two is the recent rebound in coronavirus infection numbers. But when it comes to oil prices, number two is the most significant fear factor.
It took some time to sink in this week, but with the US states that represent 40% of the US population rewinding their reopening plans, little else needs to be said to put the US economic outlook in perspective.
And it was that reality check which in turn triggered a +3% correction lower in oil prices overnight as the virus continues to seethe across much of the US, with California, Texas and Florida notching some of the largest daily increase in cases and deaths this week. 
Reopening enthusiasm certainly took a turn for the worse overnight as stubbornly high new infection rates in several US states raised fears of further economically damaging lockdowns. Indeed, it's the fear of the virus that matters, be it policymakers' fears or consumers' fears.
Oil markets had been notably quiet, then in one fell swoop gave up all of this week's hard-earned gains and some, but it's far from the knockout punch. 
The OPEC+ agreement appears to be continually active on the supply side, with a boost from Angola agreeing to cut additional output over July-Sept to make up for over-production. It's likely confirmed with the monthly JMMC to be held next week. 
Still, the weekly inventory data saw a larger than expected build in crude but it appears driven by imports, which can be ascribed to timing differences. Simultaneously, there was no sign of US production picking up, consistent with the new projections in Tuesday's EIA STEO. Despite a reported uptick in Covid-19 cases and reintroduction of mobility restrictions, implied demand continues to recover.
So, for now, sentiment appears to be holding up with Brent crude trading near the midpoint of the recent bookends. But with Covid-19 weekend playbooks getting dusted off yet again, I don't suspect many oil traders will be looking to place significant bids in the market today, suggesting prices may continue to wallow into the weekend.  
Outlook 
Covid-19 will hum in the background for the foreseeable future. Even if industrial shutdowns and more lockdowns have been discarded as a policy option, that doesn't necessarily mean consumer behavior won't change. 
Economically the virus has not mattered that much until Q3. Oil markets might be able to look through part of the economic weakness, but when you get warnings from Fed officials that the recovery may be leveling off, it's time to take notice.
But policymakers' fears did come to the fore after Melbourne imposed a six-week lockdown. If nothing else, it served as another reminder of the risks that still linger despite the oil markets' best efforts to see through policymaker's fear signal this week. 
Why tracking data is important 
The speed and unpredictability of Covid-19's impact on economic data and asset prices have forced traders to rely on a whole new host of higher frequency metrics to monitor the recovery, including daily virus data port activity, consumer spending and traffic tendencies; the latter has primarily traced the rebound in oil prices. 
Tracking indicators show that views on Covid-19 recovery which had bottomed in early April rebounded sharply and, after a period of consolidation, turned lower mid June, consistent with news headlines surrounding virus cases. A slowdown in the reopening of the most populous US states suggests we could be in for prolonged economic weakness. 
Another concern that gets weighed every Friday post US initial claims is the extent to which business and job losses are permanent.  For oil prices, this is a considerable concern as when people permanently lose their jobs, they'll be then unable to afford one of life's often taken for granted luxuries: the use of a car. And that could negatively affect gasoline consumption on the margins.
For more market insights, follow me on Twitter: @Steveinnes123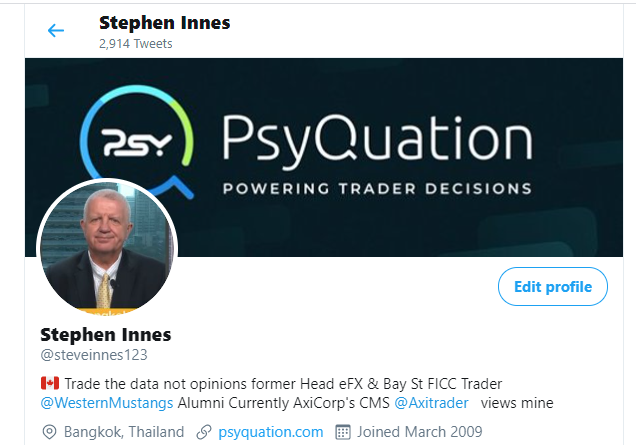 The information is not to be construed as a recommendation; or an offer to buy or sell; or the solicitation of an offer to buy or sell any security, financial product, or instrument; or to participate in any trading strategy. Readers should seek their own advice. Reproduction or redistribution of this information is not permitted.
More on this topic
See More News