Asia Open | Oil: Latest economic data confounding estimates
Market Analysis - 2 Min Read

Stephen Innes | 16 Sep 2020
A string of better than expected economic data from the world's two largest oil consumers, the U.S. and China, fanned optimism that the economic recovery was outpacing forecasts, triggering a bump in the current slump which sent oil prices to their highest level in over a week. 
 
And confounding all estimates, oil extended gains in Asia after an industry report pointed to a sharp drop in U.S. crude inventories in the past week. Futures rose into the NYMEX close, bouncing 0.8% after jumping 2.7% on Tuesday.
 
The American Petroleum Institute reported on Tuesday a bullish draw to consensus in crude oil inventories of 9.517 million barrels for the week ending September 11. Analysts had predicted an inventory draw of 1.271-million barrels. 
This post-lockdown period is proving tricky to fully capture the nuance and intricacies on the supply and demand side; no one's crystal ball is clear enough to be even 60% sure on the course of the economic recovery, let alone the weekly inventory estimates which, as usual, is proving to be a noisy data set.
 
Indeed, there was a redoubtable confluence of oil market positives that started in Asia. China's Industrial Production and Retail sales are better than expected. The PBOC is conducting a larger than expected medium-term lending facility operation, and the Global Times reported that a vaccine could reach the general public in November.
 
In the U.S., manufacturing in New York state expanded in September at the second-fastest pace since 2018.
 
Even though many are echoing the chorus of gloomy Autumn cuts to the demand forecast, there's a glimmer of light at the end of the recovery tunnel as Brent recaptured the psychologically important $40 per barrel level. With the economic engines in the industrial heartlands of the U.S. and China starting to fire on all cylinders, it's temporarily offsetting the slump in crude prices that began in the closing week of the U.S. driving season.
 
Economic pick-up is the key to price recovery as the market attempts to sort out the usual U.S. seasonality fracture amid low demand, compounded by the Covid fear gauge; as more people work at home, less are driving. Indeed, any positive vaccine news will be welcome as restrictions are once again being enacted as caseloads rise.
 
The OPEC+ JMMC meets on Thursday, but beyond compliance stats and perhaps some resolution on catch up quota volumes, we should expect limited new news and certainly nothing to significantly bump the crude market out of its current funk. 
By no means are we out of the woods yet as there's a lot more wood to chop on the economic front.
For more market insights, follow me on Twitter: @Steveinnes123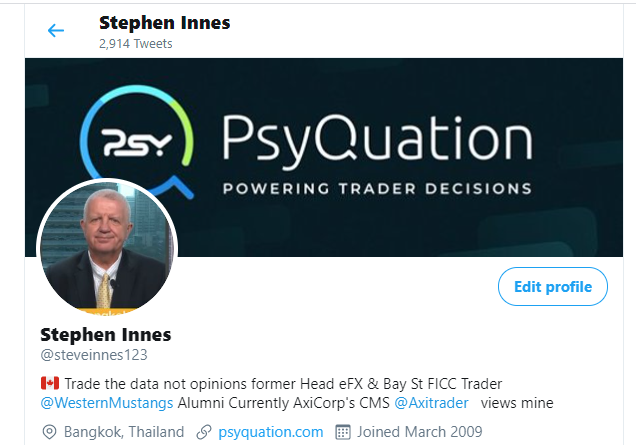 The information is not to be construed as a recommendation; or an offer to buy or sell; or the solicitation of an offer to buy or sell any security, financial product, or instrument; or to participate in any trading strategy. Readers should seek their own advice. Reproduction or redistribution of this information is not permitted.
More on this topic
See More News