Asia Open | Oil gets thrown a lifeline by API inventory data
Market Analysis - 2 Min Read

Stephen Innes | 29 Jul 2020
Risk assets are exhibiting symptoms of distress as lawmakers haggle over the vital lifeline for millions of jobless Americans as Covid-19 continues to wreak havoc on the US economy, disrupting people's lives as consumer fear of the virus is starting to show up in the economic data and earnings reports. Also, oil has lost a bit of an anchor as the US dollar is trading a bit stronger, adding to the global economic uncertainty as the market remains beholden to Covid-19 risk. 
Oil markets continue to take primary cues from the US equities market, which is trading lower as uncertainty remains rife over the outcome of the US stimulus recovery plans; indeed, oil markets could use some encouragement from Washington today. But it's the ongoing pandemic effects, both in Europe and the US, that bring attention to these types of additional economic aid as a necessity due to the medically unprotected status of the global economies.
Ultimately, at the heart of the market lies a raging debate over the ongoing recovery as Covid-19 continues to rear its ugly face across the planet. 
In what has become an extremely noisy data set, oil prices were thrown a lifeline after the American Petroleum Institute confounded analysts' expectations of a modest inventory build and reported on Tuesday a draw in crude oil inventories of 6.829 million barrels for the week ending July 24.
Indeed, this should temporarily alleviate some concerns about ongoing demand distress. Still, one never really does feel safe to even think about calling bottoms or tops until the EIA number is released later in the week. But the enormity of the inventory draw should be sufficient to hold the bears at bay. 
I'm bewildered that oil prices have remained so stable in the face of a continual stream of headlines pointing to worrying demand symptoms. Even more so as oil markets reach a sensitive juncture ahead of the August return of some OPEC+ production and signs that shut-in US production is also returning. And, of course, rising geopolitical tensions between the US and China could even begin to weigh on oil, with reports that Chinese imports of energy products are only 5% of where they need to be by year-end under the terms of agreed trade deals.
For more market insights, follow me on Twitter: @Steveinnes123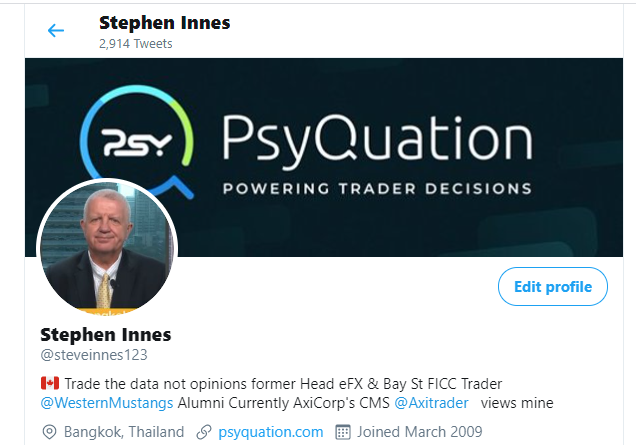 The information is not to be construed as a recommendation; or an offer to buy or sell; or the solicitation of an offer to buy or sell any security, financial product, or instrument; or to participate in any trading strategy. Readers should seek their own advice. Reproduction or redistribution of this information is not permitted.
More on this topic
See More News