Asia Open | Oil: Gasoline inventories provide the most concise and easily digestible fear factor index when analyzing oil inventory data through the Covid-19 lens
Market Analysis - 3 Min Read

Stephen Innes | 09 Jul 2020
Crude price action has been unusually quiet, with WTI $40 seemingly a stable place for now as risk sentiment. 
Oil prices managed to put some headroom above the psychologically crucial $40 level, despite US oil inventories swelling by 5.7 million barrels in the week to July 3. But offsetting the bearish to consensus build was a significant draw in gasoline stocks which were down -4.8 million barrels on a week to week basis as the summer driving season kicks in, leaving the tally 8.3% above the 5-yr average. This suggest the oil product recovery continues to be led by gasoline. 
The inventory build is partially explained away due to the crude imports coming in at 5mbd for the week. Whether this was due to thirsty importers or the US as a buyer of last resort thesis, the headline data as a whole is not that bearish. 
Gasoline inventories provide the most concise and easily digestible fear factor index when analyzing oil inventory data through the Covid19 lens. Not only is gasoline demand up, suggesting US consumers are integrating back into the world (probably preferring the safety of cars mind you), but just as crucially for oil demand the gnarly counter-seasonal gasoline build has been revered, suggesting gasoline demand is back on seasonal trend, boosted by summer driving season. Next week's gasoline inventory data will provide a fantastic fear factor barometer as it will include one of the busiest driving seasons of the year.
It's not about the soft rolling lockdowns per se; it's more about consumers fighting fear when it comes to the virus, which is arguably best viewed through gasoline demand.
But not all is good under the hood…
The recovery in jet fuel demand is much slower; four week rolling jet fuel demand remains down ~1mbd (56%) y/y, compared to a decline of 1.2mbd (65%) in May.
Refinery runs seem to be increasing to meet the seasonal pick-up in demand but are still down 3.4mbd (19%) y/y versus down 23% at the trough. Refinery throughput, and by extension crude demand, will remain hampered until there's a real improvement in refining margins.
Today's trading 
Asia oil traders liked the gasoline draw impulse reported in the API inventory yesterday, but uncertainty hangs over today's open: there's just not enough juice in the data to shift sentiment to any significant degree. The dueling narratives around global reopening versus the virus case count upticks have suppressed price action as a range trade mentality continues to be the new normal for oil markets. 
The industry seems more focused on medium and long-term drivers for oil. Still, traders are keeping an eye out for signs of a reaction to US production data and news on new Covid-19 infection numbers. US crude production was flat for the second consecutive week at 11mbd, down 1.3mbd y/y and down 2.1mbd from March. The EIA's Short-Term Energy Outlook cut US production estimates for May and June but increased them for the second half of this year and 2021. 
Global demand estimates were expanded slightly, with better demand in North America offsetting cuts in non-OECD demand.
Brent seems to have settled into a $40-45/b range, and while near-term risks remain skewed to the downside, perhaps this is the sweet spot for oil for the rest of this summer, barring any medical or therapeutic breakthroughs.
Maybe it's time to curb one's enthusiasm and enjoy a summer break.
For more market insights, follow me on Twitter: @Steveinnes123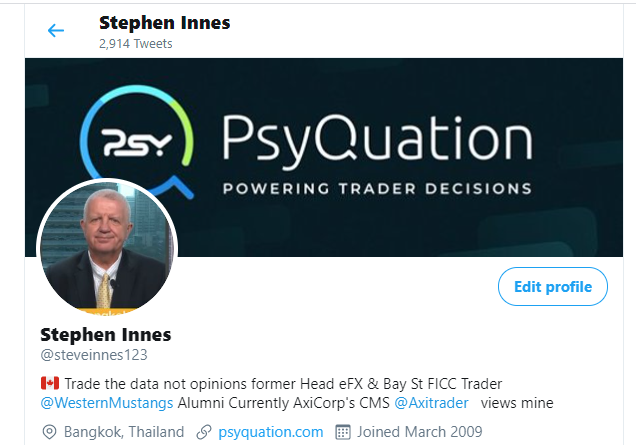 The information is not to be construed as a recommendation; or an offer to buy or sell; or the solicitation of an offer to buy or sell any security, financial product, or instrument; or to participate in any trading strategy. Readers should seek their own advice. Reproduction or redistribution of this information is not permitted.
More on this topic
See More News