Asia Open | Oil: Demand outlook in Sun Belt states predictably portrayed as muddied in the face of rising virus case counts
Market Analysis - 2 Min Read

Stephen Innes | 06 Jul 2020
Scraping the Barrel
In the face of rising virus case counts in the Sun Belt states, the demand outlook was predictably being portrayed a bit muddied. 
But rising hot spot case counts and the re-imposing of soft lockdown in the US are likely a speedbump, not a roadblock to recovery. Research suggests limiting large gatherings and wearing facemasks will allow the broader US economy to reopen quicker and with less negative impact on the broader economy, and this could prove decisive for oil in few weeks if the US epi curve flattens or shift down. 
But heading into the July 4th holiday weekend presented a fat tail risk for oil, with gasoline inventories rising last week as the July 4 mobility data suggest muted activity – even if only in the Sun Belt states. Still, since they're key driving states, you'll be able to buy barrels cheaper next week. 
With the market torn between robust cyclical data and rising virus case counts in the Sun Belt, putting in significant headroom above WTI $40 was also challenged by a possible resumption of US shale as prices move higher, while no less concerning is OPEC+ being likely to roll back cuts in August. The earlier than usual release of the Baker Hughes rig count ahead of the July 4 weekend suggests US rig count and activity is beginning to bottom out, albeit from a shallow level. 
Also tempering bullish ambitions is that OPEC and its allies haven't discussed extending their record 9.7 million b/d production cut accord beyond July, suggesting they might be more inclined to let the curbs ease down to 7.7 million b/d starting in August, as planned. With the JMMC scheduled to meet on July 15, traders could remain a bit cautious until then. 
It will take, at minimum, two weeks for the July 4th Covid-19 curve testing data to roll, and with the JMMC hitting the radar we could remain sandwiched in more of the same range trade mentality until we get a breakthrough on the virus count.
My view on the JMMC outcome is based on the fact that OPEC+ is using more sophisticated models for production targeting, including the oil market curve. If the forward slope doesn't move into backwardation, I suspect OPEC+ will be more inclined to extend the 9.7 million b/d production cut accord beyond July.
For more market insights, follow me on Twitter: @Steveinnes123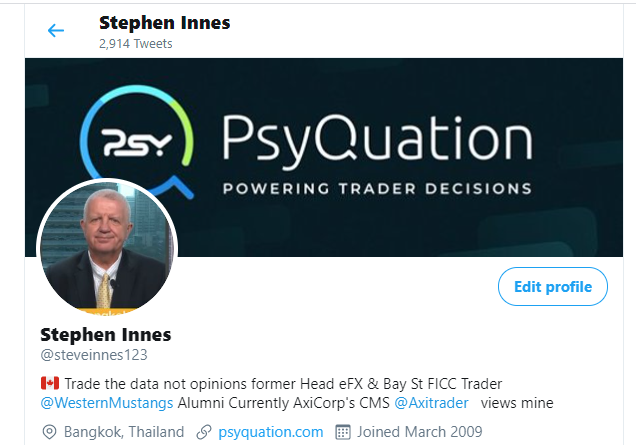 The information is not to be construed as a recommendation; or an offer to buy or sell; or the solicitation of an offer to buy or sell any security, financial product, or instrument; or to participate in any trading strategy. Readers should seek their own advice. Reproduction or redistribution of this information is not permitted.
More on this topic
See More News