Asia Open | Oil: Covid-19 hot spots remain visible, with Melbourne's re-imposed lockdown giving the running story extra gravitas
Market Analysis - 2 Min Read

Stephen Innes | 08 Jul 2020
Oil markets
Crude prices are stuck in the Covid-19 induced muddied middle of the Brent $40-$45 range that the market price action has recently bookended.
The supply-side of the equation is well appreciated as OPEC+ continues to crusade to tighten the oil market. And the anticipated rebound in US curtailments has suffered a setback, hindered in the Bakken by the Dakota Access line's closure.
This morning's neutral starting point seems unrelated to any specific news flow as most of the offered-up narratives could equally have been applied at any time over the past five or tens days. When oil prices trade lower, it's due to the counter-seasonal gasoline build and rising Covid-19 case counts in the US; when the market shifts higher, it's thanks to OPEC's compliance as June output hit a three-decade low.
Covid-19 hot spots remain visible, with the reimposition of a lockdown in Australia's second largest city of Melbourne perhaps giving the story extra gravitas.
The API inventory survey is a bit of a mixed bag. While it wasn't wholly unexpected entering peak driving season in the US, gasoline inventories declined while marginally beating analysts' expectations. However, the headline inventory rise could be the bitter pill to swallow for today's session and may hold back any overly bullish ambitions until the more definitive EIA inventory data is released tomorrow.    
Without a significant shift in the narrative, price action is floundering as traders become more accustomed to minor retracements and rallies while taking a more noticeably defensive posture, not wanting to run with the bull or bear baton too far ahead of the oil market's immediate economic realities.
With Brent oil sitting firmly in the middle of the $40-$45 range it's recently identified, it suggests markets are not overly focused on the risk of new, extended or wide-sweeping lockdowns that might derail the ongoing global economic recovery.
While it's more likely true that oil markets were too quick to price in a worst-case scenario of oil in 2Q, current circumstances suggest that traders don't want to make another mistake by this time pricing in too much bullish ambition to start Q3. 
The high degree of prudent price action suggests traders are taking a more balanced view of risks, particularly on-demand until they get a better read on local US government's healthcare response to the Sun Belt hotspots and the ability of the soft lockdown measures to control the spread that could ultimately be the litmus test for the oil market in Q3.
For more market insights, follow me on Twitter: @Steveinnes123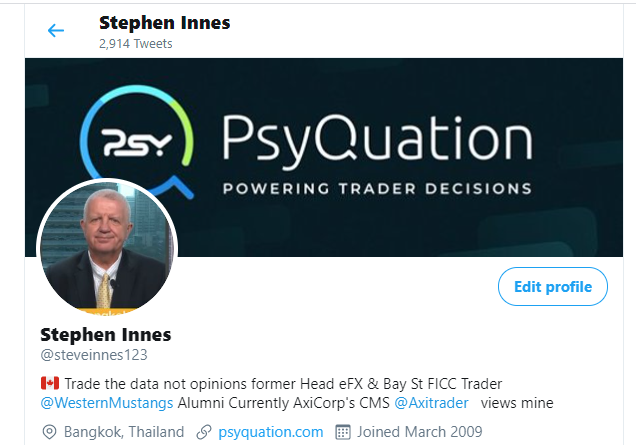 The information is not to be construed as a recommendation; or an offer to buy or sell; or the solicitation of an offer to buy or sell any security, financial product, or instrument; or to participate in any trading strategy. Readers should seek their own advice. Reproduction or redistribution of this information is not permitted.
More on this topic
See More News