Asia Open | Oil: Concern over slow economic recovery craters overnight oil price
Market Analysis - 3 Min Read

Stephen Innes | 31 Jul 2020
We knew it was just a matter of time before something shook the trees, but unfortunately for a lot of oil traders that came in the form of oil bears gobbling a large number of stop loss orders last night which sent oil cratering to the tune of nearly -6 % before prices recovered to close down around -.8 %.
While under a full head of steam from the FOMC communication showing concern over the pace of the economic recovery due to the virus, at one stage overnight oil bears made mincemeat out of the bulls in a highly uncorrelated sell-off that left many scratching their head.
Still, the sudden market sell-off provides a stark reminder of how sensitive oil markets are to lousy news around the virus. But from my seat it illustrates the perils of trading a highly volatile asset class during the summer where sell-offs can get exaggerated when viewed through the lens of low liquidity trading conditions. 
Because of the uncorrelated nature of the move, the dips were quickly hoovered up. But that doesn't diminish the fact that oil market recovery remains extremely uneven and not even a colossal 10 million drawdown in US inventories could push the market higher as this week's inventory reports and the US Fed commitment to maintaining interest rates near zero had but a fleeting positive effect on oil prices.
Maybe the Fed got it wrong in suggesting the path of the economy depended on that of the virus. For oil prices, I would suggest the road to recovery depends significantly on the fear of the virus as it looked like a lot of fear, rather than logic, that was pushing the market lower overnight. 
Oil is back trading within the well-worn ranges around $43/bbl this morning, supported by the weaker US dollar. Still, uncertainty on the impact of the coronavirus pandemic and anticipation of OPEC+ production cuts easing in August will continue to be a dead weight fastened around the market's neck and should keep prices capped for now. 
Barring any positive surprise on the virus (or vaccine development), one would expect the market to skew lower for the next few weeks as oil traders weigh the cloudy demand outlook getting amplified by the loosening of supply/demand balances near term as some OPEC+ barrels return to the market.
For more market insights, follow me on Twitter: @Steveinnes123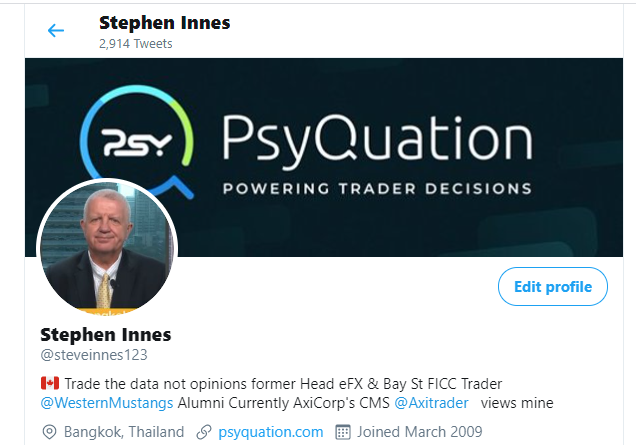 The information is not to be construed as a recommendation; or an offer to buy or sell; or the solicitation of an offer to buy or sell any security, financial product, or instrument; or to participate in any trading strategy. Readers should seek their own advice. Reproduction or redistribution of this information is not permitted.
More on this topic
See More News