Asia Open | Oil: Bulls begin to curb their enthusiasm after resurgence of Covid-19 in most populous US states
Market Analysis - 2 Min Read

Stephen Innes | 29 Jun 2020
Scraping the Barrel
Oil Markets 
Oil bulls started to curb their enthusiasm last week after the resurgence of Covid-19 in the most populous US states. Indeed, the run of the news flow could test the market resolve that Brent $40/bbl is giving the appearance of something of a floor.
Last week investors may have been too eager to take the previous week's US production decline as good news. They then found themselves holding the bag as inventories put in a hefty build. Covid-19 resurgence weighed and mobility data that was flatlining the week prior will most certainly reverse lower in the most populous US states affected by the virus. In risk markets, mobility data does matter. 
But last week's data on floating storage poses a significant question over the market deficit expectations in global oil balances in the second half. Data that previously seemed to show a leveling off of inventory has now leaped higher once again. Worryingly, the floating storage rise comes as are we are betwixt and between the May-July period covering the most profound extent of OPEC+'s planned discipline.
But it's not all bad…
The fact that US production continues to fall and OPEC+ has shown a willingness to comply with the new compensation agreement (while US oil product demand is at 90% of the year-ago level) could provide some offset to the Covid-19 headline reel.
There was a lot of conjecture around US oil response sensitivity as a result of The Dallas Fed survey of oil producers. That survey put the biggest US oil production response to prices between USD 36-41/bbl. When considering this was the range in June that saw the most action, it suggests US oil is much less responsive to rising prices than anticipated, which is suitable for bull in the oil markets. 
Although we're bouncing off this morning's lows, the increase in Covid-19 infections across the US is causing concerns about oil demand. But, barring a full-blown second wave, it seems unlikely that aggressive lockdown measures will be re-imposed globally, which would leave the gradual recovery of demand intact.
For more market insights, follow me on Twitter: @Steveinnes123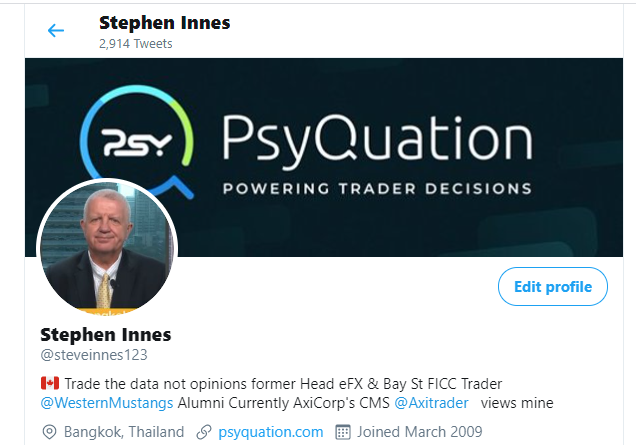 The information is not to be construed as a recommendation; or an offer to buy or sell; or the solicitation of an offer to buy or sell any security, financial product, or instrument; or to participate in any trading strategy. Readers should seek their own advice. Reproduction or redistribution of this information is not permitted.
More on this topic
See More News