Asia Open | Oil: API reports a huge inventory draw but there's always concern when data is too good, especially beneath the fog of the Covid-19
Market Analysis - 3 Min Read

Stephen Innes | 01 Jul 2020
Scraping the Barrel
Oil prices jumped after settling -1.08 % when the American Petroleum Institute (API) survey estimated a significant draw in crude oil inventories of 8.156 million barrels for the week ending June 26, which was much higher than analysts' guesses. 
However, bullish appetites could be tempered somewhat as distillate inventories were up by 2.638-million barrels for the week, compared to last week's 2.605-million-barrel draw. And in contrast to the headline number, Cushing inventories reported a small build of 164,000 barrels.
The oil market has had a busy 24 hours digesting a stream of headlines, the onslaught of grim warnings around global Covid-19 concerns notwithstanding. 
But, without question, if the API estimates are vetted by the official government agency data due out tomorrow, this will be viewed as a definite bullish signal and the reports could go a long way to easing some lingering inventory concerns. There's also possibly enough oomph in today's announcement to trigger a retest of the psychologically important WTI $40 before tomorrow's EIA release. 
Saudi Arabia is making good on its commitment to trim oil production and has wasted little time cutting exports to 5.7 million barrels per day, according to Bloomberg observation tracking data. OPEC+ compliance has drawn a significant line in the sand and will unequivocally buttress oil prices, provided the agreement remains in place. Meanwhile the less followed but no less critical Venezuelan production continues to wither away. 
However, rising cases of Covid-19 in some US states could keep oil prices in check and will most definitely temper overly zealous bullish ambitions. Further afield, Libyan production may soon rebound as its NOC said it's in talks to lift blockades that have stopped exports, which could also hold back rising price expectations.
From a trader's perspective, there's always a concern when the data is too good – especially beneath the fog of the current Covid-19 discussions that suggest de-risking playbooks remain in play ahead of the US long weekend. 
Oil recovered from the intersession lows in late trading, but the rise in Covid-19 infections across the US still causes concerns about oil demand. However, barring a full-blown resurgence, it seems unlikely that aggressive lockdown measures will be re-imposed globally, which would leave the markets on their own volition to recover gradually. This could explain oil traders' rather sanguine reaction the Covid-19 resurgence which, to no small degree, is getting offset by an inspiring rebound in global economic data.
If anything, it seems traders in the near-term are equally concerned about the impact higher oil prices will have on US production; despite the horrible state of the US onshore drilling industry, many analysts expect that within the next few weeks we'll see evidence of US onshore production coming back online. Whether this represents a speed bump for oil or a more meaningful negative catalyst will depend on the magnitude and sustainability of the increase and broader market sentiment. 
Still, traders will likely remain cautious about positioning in oil and oil equities in the near term if prices put significant headroom above WTI $40.
For more market insights, follow me on Twitter: @Steveinnes123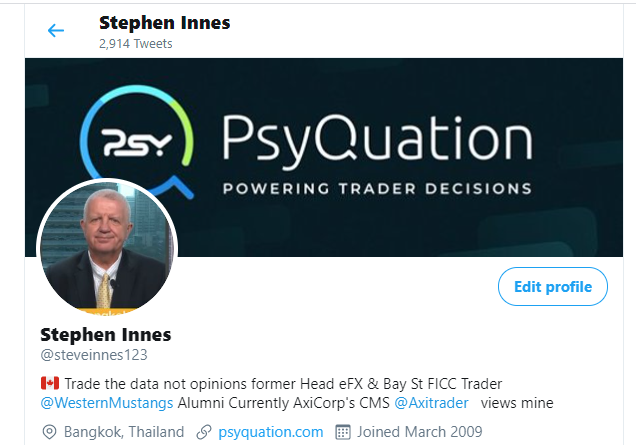 The information is not to be construed as a recommendation; or an offer to buy or sell; or the solicitation of an offer to buy or sell any security, financial product, or instrument; or to participate in any trading strategy. Readers should seek their own advice. Reproduction or redistribution of this information is not permitted.
More on this topic
See More News