Asia Open | Oil: A somewhat irregular 24 hours for oil prices (but when is it not these days?)
Market Analysis - 3 Min Read

Stephen Innes | 02 Jul 2020
Scraping the Barrel
The nagging counter-seasonal build in gasoline stockpiles offset the bullish to consensus EIA oil inventory draw. At the same time, the resurgence of Covid-19 cases continues to keep oil prices in check.
Although oil prices appear relatively unchanged from the price zone where the bulk of oil trades changed hands in Asia yesterday, it was a somewhat irregular 24 hours for oil prices. But when is that not the case these days?
After climbing to WTI $40.58 during the London session – spurred on by the API reporting a bigger than expected 8.1mb draw in crude inventories and likely reflecting the end of the Saudi April production surge hitting US shores – oil prices came under pressure into the NY session on news of the potential recovery of Libyan volumes. The price falls were further compounded by warnings from Saudi energy minister Prince Abdulaziz who, in no uncertain terms, issued a stern ultimatum to OPEC+ laggards to comply with the cartel's recent production agreement or face a price war.
The Kingdom is not going to do the bulk of the heavy lifting while other member states are not 100% compliant. The Saudi threat weighed on sentiment, resurrecting memories of the previous price war this year while at the same time indicating an unwelcome level of non-compliance which continues to run deep within OPEC+. All the while, the resurgence of Covid-19 cases continues keeping oil prices in check.
However, prices bounced back after the EIA confirmed the previous day's API draw, which likely reflects falling imports as OPEC+ participants (and Saudi Arabia in particular) cut production. Reports of favorable results in an early staged vaccine trial also helped support oil prices overnight.
Positive for WTI is that oil imports will probably remain low in the coming months, suggesting that WTI prices will be influenced by domestic variables, including the extent to which demand remains resilient in the face of potentially rising coronavirus infection numbers in the US.
Still, counter-seasonal builds in gasoline inventories as stockpiles unexpectedly rose are not precisely a bullish delight, with the EIA data showing that gasoline imports hit the highest level since last August and peaked the most on a seasonal basis in nine years. This suggests all eyes will be trained on consumer deportment changes over the July 4th weekend, especially as they pertain to holiday weekend driving propensity.
Indeed, the US states with faster coronavirus case growth rates are now underperforming economically, based on small business activity measures, restaurant bookings and consumer spending. This new inverse relationship between economic activity and Covid-19 cases is particularly acute for several states exhibiting the most troubling trends, including Arizona, Florida, South Carolina and Texas.
The lesson is that behavioral changes in response to Covid-19 trends can hinder the economic recovery even if states don't re-impose containment measures. So, on the margins, this could have negatively impacted oil demand in those affected states in the neighborhood of 8-12%, based on extrapolated prior mobility trends. 
With prices still struggling to breach $40, in addition to the Covid-19 variable, it suggests the speed with which US producers' production curtailments are reversed as a result of the higher oil price continues to weigh on sentiment. Whether this represents a speed bump for oil prices or a more meaningful negative catalyst will depend on the magnitude and sustainability of the increase and broader market sentiment, suggesting that whatever the positive effect from inventory levels in July, oil price sentiment could remain sensitive to a rebound in US production.
For more market insights, follow me on Twitter: @Steveinnes123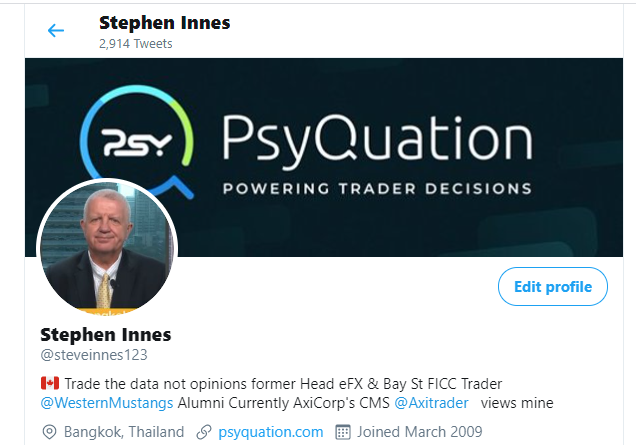 The information is not to be construed as a recommendation; or an offer to buy or sell; or the solicitation of an offer to buy or sell any security, financial product, or instrument; or to participate in any trading strategy. Readers should seek their own advice. Reproduction or redistribution of this information is not permitted.
More on this topic
See More News